The world we live in today is very different to the one we lived in less than a hundred years ago.
Whilst there have been countless technological breakthroughs and pop culture changes, there have also been huge strides made in the pursuit of equality, diversity, and inclusion.
Here at Events Together, we are committed to ensuring that everyone is safe and comfortable at your event, regardless of race, sexual orientation, or gender.
Today we've decided to share a brief, recent history of equality, diversity, and inclusion in the UK to not only promote equality, but also shed some light on just how recently these key moments in history occurred, how these struggles are still felt today, and how we are doing our part to promote equality, diversity, and inclusion in our events.
The United Kingdom has had a storied history within the global civil rights movement, and there are a few key dates to remember in our recent past.
21st June 1948 – HMT SS Windrush arrives at Tilbury Port:
Bringing one of the first large groups of immigrants from the Caribbean to England; many of these people had lived and worked in England during the war, and they wished to return in search of jobs or other opportunities.
The Windrush scandal was a British political scandal which began in 2018 concerning people who were wrongly detained, denied legal rights, threatened with deportation, and in at least 83 cases wrongly deported from the UK by the Home Office.
Whilst still on going, compensation has now been paid to those affected by the scandal.
London has gained valuable arts, music, and culture from these people, which we embrace, our events are mindful of culture and making sure any celebration or conference is researched and tailored to individuals.
Following the 70th anniversary celebrations in 2018, the Government announced a national Windrush Day on 22 June each year, to pay tribute to the Windrush generation and their descendants.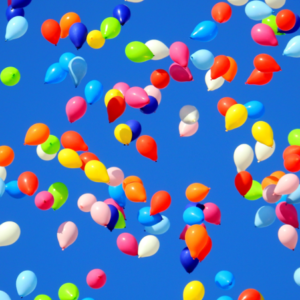 1958-66 – Notting Hill Carnival Begins:
This celebration of Caribbean culture takes place each year and combines multiple styles of music and dance to create a wonderful atmosphere of inclusion and joy. Music is an amazing way of uniting people from all walks of life.
We find it is one of the best ways to bring people together at our events, using music that everyone can enjoy. Music is often described as a 'universal language', and it's always great to see people from different cultures connecting through song!
1st July 1972 – First Gay Pride March
The first Gay Pride march was held in London, travelling from Trafalgar Square to Hyde Park. This first march had around 1,000 people in attendance, quite different to the hundreds of thousands of people who attended Pride events throughout the country now. These events are a celebration of personal identity and self-expression.
Over the years the events have grown to be attended not just by members of the LGBTQIAA+ community, but by people from all backgrounds. The events have become a melting pot for those looking to express themselves, and they help to unite many different groups of people.
It's the kind of atmosphere we aim to cultivate at our events, where everyone feels comfortable and safe to express themselves in the way they feel best.
2004:
Both the Civil Partnership and Gender Recognition Acts are signed, the first giving same-sex couples the same rights and responsibilities as heterosexual couples, and the second giving trans people full legal recognition in their appropriate gender.
Equality is something we can deeply about at Events Together, so this was really a landmark moment. We ensure that everyone is treated equally at our events and make it a point to support those who might not feel comfortable expressing who they are.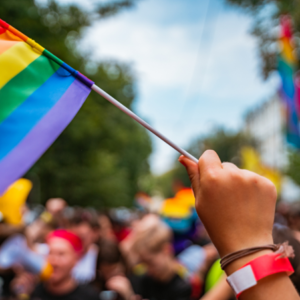 2010:
The Equality Act of 2010 legislates for equal treatment in access to employment as well as private and public services, regardless of age, disability, gender reassignment, marriage and civil partnership, race, religion or belief, sex, and sexual orientation.
We care strongly about equal treatment in all parts of life, including access to employment. Our team is made up of a diverse range of individuals, and we never discriminate. Having the perspectives of a diverse range of people helps to create events that speak to everyone, and that everyone can enjoy!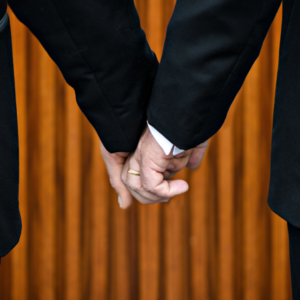 17th July 2013: Same-sex Marriage Act
This act came into effect and allowed same-sex couples to marry, rather than only be permitted a civil partnership.
This was a huge moment in our history and helped to keep the ball moving towards equality for all!
As you can see, with each passing day the world is gradually becoming more accepting, but there is still much more that can be done.
We here at Events Together believe that we can uplift and empower those around us by ensuring equality of opportunity and preventing discrimination.
Our events are created with a focus on ensuring that everyone in attendance is comfortable, safe, and free from discrimination of all kinds.
Read our latest whitepaper, where we discussed LGBTQ+ inclusion in the workplace: https://bit.ly/3qPIfH2.
If you would like to find out how we can work with you to make your event the best it can be, then please get in touch today; we can't wait to hear from you.